RF
Unitronix specialise in the supply and support of COTS equipment for building RF systems.
RF End-to-End, Components, Modules, Boards, Boxes, Systems, covering HF to 110GHz.
We may not have absolutely everything that you need to develop and build your next generation RF system, but it will be close.
FORM: VPX boards (MOSA-SOSA), Systems (Ether to Ethernet), Modules & Components.
FIT: Radar, DRFM, Sonar, ELINT, SIGNT, ESM, Electronic Attack, DF & Recording.
FUNCTION: Specialist Antennas, Signal Conditioning, RF-Amplifiers-Switches-Distribution, Wave Guides, Up-Down Converters, Tuners, Digitisers, High Performance Computing, Data Acquisition Recorders-Playback and Re-Transmit plus EW Emulation.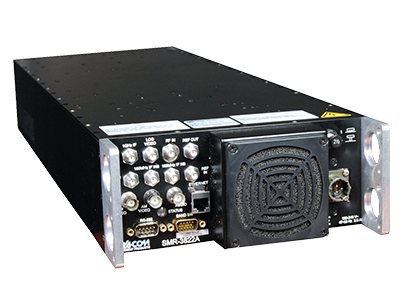 TUNERS & DOWNCONERTERS
DC to Daylight
Unitronix offer an extensive range of tuners, up/downconverters from multiple suppliers:
SOSA Open VPX 6-18GHz dual UP-DOWN-convertors and transceivers wide band with 1GHz IBW.
19 Inch rack Downconverters-Upconverters tune to 40GHz with IF 50MHz to 2GHz.
VPX and 19 inch rack-mounting HF SIGINT boards and Systems.
Ether to Ethernet boxed solutions 1 to 40GHz connect direct to the antenna.
BAE Eclipse
D-TA
iRF
Ocupoint
Plath Signals Division
Silver Palm Technologies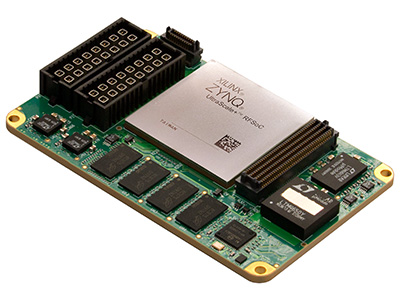 DIGITISERS BOARDS & BOXES
Direct conversion from the antenna or IF processing of signals in your systems architecture.
Boxed Systems:
For 14 years D-TA has been developing open architecture RF capture systems based on the construct that most customers want the data, how they get it, if simplified, is a bonus.  So D-TAs solutions are Ether to Ethernet, or RF to digital stream with capability in the middle providing solutions that are Fast, Scalable and Synchronised. Ideal for customers looking to record, capture, playback RF signals in the field or in the lab for test, evaluation, verification of systems or deployed usage.
Boards:
Full range of VPX, VPX SOSA, PMC, XMC, VME and PCIe. Pentek, (now Mercury Systems) has a range of boards utilising Xilinx RF SoC and other ADC/DAC chips and FPGAs.
MINIATURE, MAN PORTABLE, BODY WORN
With the proliferation of 5G, one of the areas that need addressing are improvised exposing devices (IEDs) These are one of the future threats and major concern to deployed personnel. Our suppliers are working on solutions for these and other evolving threats.
EW Solutions to 80 Ghz.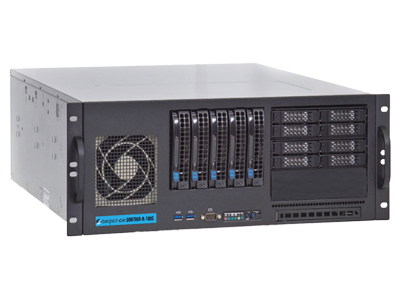 RECORDERS
Recording & Playback is a critical part of all RF systems for signature capture, development, test, debug and training of development or field deployed systems.
D-TA:
RX – RF/IF RECORDING and PLAYBACK – TX Record/Playback 3 spectral bands simultaneously, process Acoustic, Radio & Radar signals into a common processing site. Ideal for RF Scenario generation for TRAINING and device testing.
Daqscribe:
Provides data acquisition and high speed recording solutions with Zero Packet-Loss, Ethernet Record & Playback, they are protocol agnostic, giving full-capture from Layer 2 and support speeds up to 100GBps sustained to SSD Storage – up to 1.7 PB
Daqscribe VPX-based Ethernet (VITA/ UDP) Recorder product series,  "Warsaw"  Technology is available now to support 40G sustained rates and 60TB SSD storage on both 3U & 6U form factors.
ANTENNAS
Applied Signal Intelligence (ASI) Ultrawideband, Direction Finding systems provides unparalleled performance with the smallest form factor available in the market.

The CrossCut™ Direction Finding (DF) system is an ultrawide bandwidth, 1-1000 MHz, precision DF system. The system is based on ASI's recent advances in ultrawideband (UWB) vector-sensor DF technology. These advances enable a much smaller system footprint than traditional DF systems. 
System Variations:
CrossRoads™ – A vehicle mounted variant.
CrossSeas™ – A waterborne variant.
CrossWinds™ – An airborne variant.

 
PLATH SIGNALS DIVISION:
A world-class receiver needs a world-class antenna
What use to us is the best receiver or DF receiver when the antenna used would only be average?
Plath have always considered the antenna and the receiver as a single unit and paid particular attention to the fact that the antenna in no way makes compromises on the receiver. During their in-house antenna development, they work hand-in-hand with the receivers' developers to create a fully tuned system.
WAVE GUIDES & MICROWAVE COMPONENTS
Working in coax and in waveguide bands from Ka-Band to W-band our supplier Millimeter Wave Systems provide millimetre wave products covering:
18-110GHz Up/ Down Frequency Extenders
Custom Millimetre Wave Module Design
Converters, Radar, Radiometer, Communications
Wave Guide AMPS, Multipliers, Convertors, Switches
Multi Function Modules, discrete RF modules that are custom designed for specific applications. Examples include Ka-band phased array modules that include functions like TX/RX mode switching and internal calibration.
MWS also has a wide range of antenna design and test capabilities including:
Gaussian optic lens antennas
Profiled gaussian horns
Ridged horns
Range feeds
Reflector antennas
All covering Ka-Band though W-Band. In addition they have supplied Terahertz (THz) antennas for special applications up to 640 GHz.