Application Ready Rugged Embedded Systems
NAI's Application Ready Systems provide customers with pre-configured, pre-validated, rugged military embedded solutions that save development time and cost while reducing programme risk. Designed for a variety of defence and harsh environment mission-critical applications, these COTS-based computing platforms can be deployed as soon as your application is ready. 
NAI's full suite of application-ready systems are Intel® Core™ i7, NXP® (Power PC), or ARM® Cortex®-A9 processor-based and are ruggedised to withstand -40° C to +71° C and qualified to MIL-STD-1275D & MIL-STD-704A with 50 ms holdup (power supply); MIL-STD-461F and MIL-STD-810G.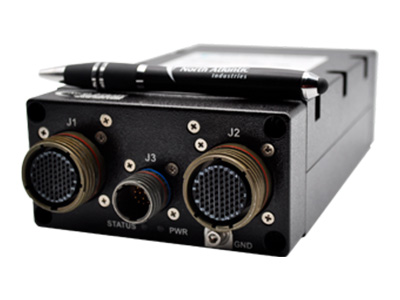 DAQ-31CP0G
Data Acquisition System – 3U 1-Slot
Processor: ARM® Cortex®-A9
Speed: N/A
I/O & Communications: 2 x 10/100/1000Base-T; ARINC 429/575 (12); MIL-STD-1553 (2); CANBus (8); 28 VDC PSU w/holdup
OS: VxWorks®, Xilinx® PetaLinux
Weight (lbs): < 5.0
Volume (in3): 96.41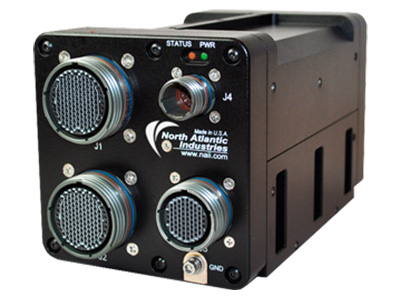 DAQ-33CP0G
Data Acquisition – 3U 3-Slot
Processor: ARM® Cortex®-A9
I/O & Communications: 2 x 10/100/1000Base-T; ARINC 429/575 (12); MIL-STD-1553 (2); CANBus (8); RS-232/422/485 (8); RTD (16); A/D (48); 28 VDC PSU w/holdup
OS: VxWorks®, Xilinx® PetaLinux
Weight (lbs): < 10.0
Volume (in3): 196.10
DAQ-35CP0G
Data Acquisition System – 3U 5-Slot
Processor: N/A
Speed: N/A
I/O & Communications: ARINC 429/575 (12); MIL-STD-1553 (2); CANBus (8); RS-232/422/485 (12); RTD (16); Thermocouple (12); A/D (48); Discrete I/O (40); Differential I/O (16); 28 VDC PSU w/holdup
OS: N/A
Weight (lbs): < 15.0
Volume (in3): 296.85
FCT-31CP0D
Fire Control & Targeting System – 3U 1-Slot
Processor: ARM® Cortex®-A9
Speed: 800 MHz
I/O & Communications: 2 x 10/100/1000Base-T; MIL-STD-1553 (2); D/S Simulation (); S/D Measurement (4); 28 VDC PSU w/holdup
OS: VxWorks®, Xilinx® PetaLinux
Weight (lbs): < 5.0
Volume (in3): 96.41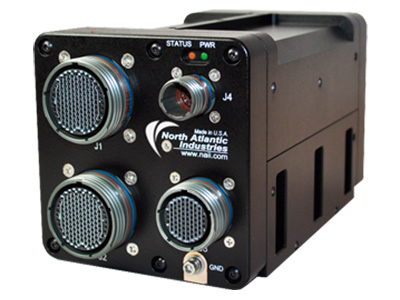 FCT-33CP0D
Fire Control & Targeting System – 3U 3-Slot
Processor: Intel® Core™ i7
Speed: 1.5 GHz
I/O & Communications: 2 x 10/100/1000Base-T; RS-232/422/485 (8); MIL-STD-1553 (2); D/S Simulation (3); S/D Measurement (4); AC Reference (2); Discrete I/O (24); CANBus (8); Differential I/O (16); 28 VDC PSU w/holdup
O/S: Linux® (CentOS, Red Hat®), Windows® Embedded Standard 7
Weight (lbs): < 10.0
Volume (in3): 196.10
FCT-35CP0D
Fire Control & Targeting System – 3U 5-Slot
Processor: NXP® Quad QorIQ® P2041
Speed: 1.25 GHz
I/O & Communications: 2 x 10/100/1000Base-T; RS-232/422/485 (8); MIL-STD-1553 (2); D/S Simulation (6); S/D Measurement (8); AC Reference (4); Discrete I/O (40); CANBus (8); Differential I/O (16); Non-Latching/Latching Relay (8); 28 VDC PSU w/holdup
OS: VxWorks®
Weight (lbs): < 15.0
Volume (in3): 296.85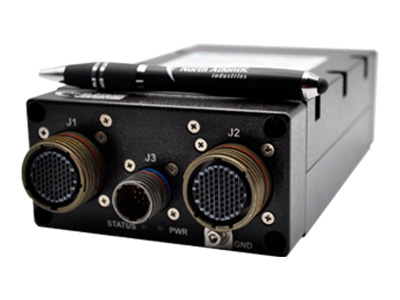 IVHM-31CP0C
Integrated Vehicle Health Monitoring – 3U 1-Slot
Processor: ARM® Cortex®-A9
Speed: 800 MHz
I/O & Communications: 2 x 10/100/1000Base-T; ARINC 429/575 (12); A/D (16); RTD (8); 28 VDC PSU w/holdup
OS: VxWorks®, Xilinx® PetaLinux
Weight (lbs): < 5.0
Volume (in3): 96.41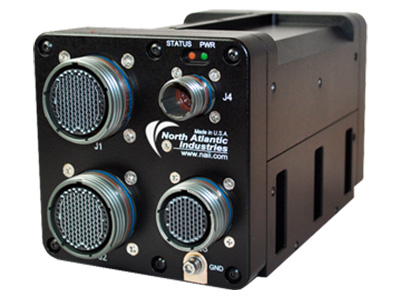 IVHM-33CP0C
Integrated Vehicle Monitoring – 3U 3-Slot
Processor: ARM® Cortex®-A9
Speed: 800 MHz
I/O & Communications: 2 x 10/100/1000Base-T; ARINC 429/575 (12); CANBus (8); MIL-STD-1553 (2); A/D (48); RTD (8); Discrete I/O (24); RS-232/422/485 (8); 28 VDC PSU w/holdup
OS: VxWorks®, Xilinx® PetaLinux
Weight (lbs): < 10.0
Volume (in3): 196.10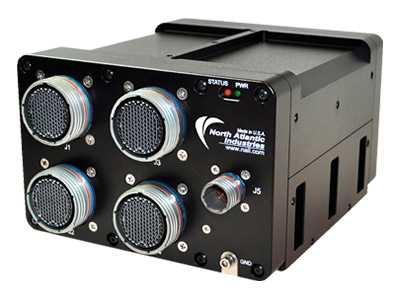 IVHM-35CP0C
Integrated Vehicle Health & Monitoring – 3U 5-Slot
Processor: N/A
Speed: N/A
I/O & Communications: ARINC 429/575 (12); CANBus (8); MIL-STD-1553 (2); RTD (24); A/D (48); TTL I/O (48); Discrete I/O (24); RS-232/422/485 (16); 28 VDC PSU w/holdup
OS: N/A
Weight (lbs): < 15.0
Volume (in3): 296.85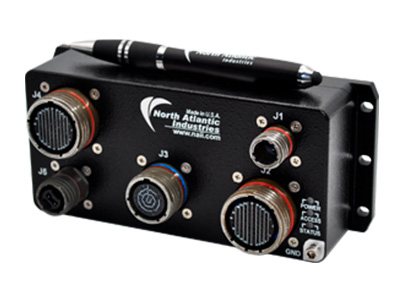 NRDC-3000
Nano Interface Unit – Remote Data Concentrator
Processor: Dual Core ARM® Cortex®-A9
Speed: N/A
I/O & Communications: 8-CH programmable RS-232/422/485 serial channels, Dual-Channel Dual-Redundant MIL-STD-1553 BC, RT & MT and 8-CH ARINC 429/575 interface channels, individually programmable for either Tx or Rx
OS: Xilinx® PetaLinux OS, Wind River VxWorks 6.9 and DDC-I Deos™
Weight (lbs): < 2.75
Volume (in3): 52.5
RDC-31CP0B
Remote Data Concentrator – 3U 1-Slot
Processor: ARM® Cortex®-A9
Speed: 800 MHz
I/O & Communications: 2 x 10/100/1000Base-T; ARINC 429/575 (12); CANBus (8); RS-232422485 (8); 28 VDC PSU w/holdup
OS: VxWorks®, Xilinx® PetaLinux
Weight (lbs): < 5.0
Volume (in3): 96.41
RDC-33CP0B
Remote Data Concentrator – 3U 3-Slot
Processor: Intel® Core™ i7
Speed: 1.5 GHz
I/O & Communications: 2 x 10/100/1000Base-T; MIL-STD-1553 (2); CANBus (8); ARINC 429/575 (12); RS-232/422/485 (12); Discrete I/O (16); A/D (16); D/A (12); 28 VDC PSU w/holdup
OS: Linux® (CentOS, Red Hat®), Windows® Embedded Standard 7
Weight (lbs): < 1.0
Volume (in3): 196.10
RDC-35CP0B
Remote Data Concentrator – 3U 5-Slot
Processor: NXP® Quad QorlQ® P2041
Speed: 1.25 GHz
I/O & Communications: 2 x 10/100/1000Base-T; MIL-STD-1553 (2); ARINC 429/575 (12); CANBus (8); RS-232/422/485 (12); Differential I/O (32); Discrete I/O (40); A/D (28); D/A (28); RTD (8); 28 VDC PSU w/holdup
OS: VxWorks®
Weight (lbs): < 15.0
Volume (in3): 296.85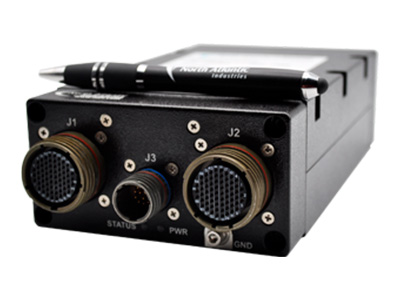 VMS-31CP0A
Vehicle Management System – 3U 1-Slot
Processor: ARM® Cortex®-A9
Speed: 800 MHz
I/O & Communications: 2 x 10/100/1000Base-T; CANBus (8); D/A (4); LVDT/RVDT Measurement (4); 28 VDC PSU w/holdup
OS: VxWorks®, Xilinx® PetaLinux
Weight (lbs): < 5.0
Volume (in3): 96.41
VMS-33CP0A
Vehicle Management System – 3U 3-Slot
Processor: ARM® Cortex®-A9
Speed: 800 MHz
I/O & Communications: 2 x 10/100/1000Base-T; CANBus (8); ARINC 429/575 (12); AC Reference (2); D/A (8); LVDT/RVDT Measurement (12); Discrete I/O (24); 28 VDC PSU w/holdup
OS: VxWorks®, Xilinx® PetaLinux
Weight (lbs): < 10.0
Volume (in3): 196.10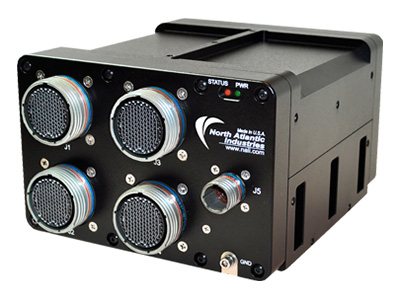 VMS-35CP0A
Vehicle Management System – 3U 5-Slot
Processor: Intel® Core™ i7
Speed: 1.5 GHz
I/O & Communications: 2 x 10/100/1000Base-T; CANBus (16); D/A (8); LVDT/RVDT Measurement (16); AC Reference (2); Discrete I/O (16); ARINC 429/575 (12); Differential I/O (16); RTD (8); TTL (24); 28 VDC PSU w/holdup
OS: Linux® (CentOS, Red Hat®), Windows® Embedded Standard 7