Servers
Unitronix have over 30 years of experience in the supply of rugged servers to Australian civil and military programmes.
We provide a range of rugged server solutions including 1U-5U, Single and Dual Xeon, DR PSU, Front or Rear IO, high density, small form factor, fully sealed and customisable systems.
Made from components and systems sourced and built in the USA or here in Australia, we can demonstrate a trusted supply chain to support customers secure long term requirements.
Unitronix also have its own designed and built in Australia range of fully sealed, 19 inch rack mount chassis and processing architectures for customers wanting extreme MTBF and high physical security to host their critical edge applications.
1U BAM SERVER
Powerful. Durable. Light
The industry's leading cyber secure, ruggedised, SWaP-C-optimised, high-performance computing solution. Supports full-length option cards. Designed with aerospace and defence applications at top of mind.
The lightest BAM of them all: Weighs just 12 pounds. Loaded with application-enhancing storage, PCIe expansion and Intel CPU features.
Secure Storage Protects Data at Rest: Secure sensitive data and classified information using front-removable SSDs certified to FIPS 140-2, Common Criteria. Powered by NIAP-listed, CSfC-listed full disk encryption.
Plenty of I/O Options: Operationalise high-speed data transfer using a standard or customised I/O interface.
SWaP-Optimised Edge Computing: Save space, energy, and money at the edge with optimised size, weight, power and cost.
BAM! That's reliable: Unparalleled five-year warranty. Longest computer life cycle. Secure supply chain.
We've got you covered.
2U BAM SERVER
Rapid Data Transfer for Multi-Domain Strategy
The 2U BAM's 10 switchless PCIe Gen 4 slots, next-gen CPUs and memory are optimised for platforms running data-intensive applications that depend on real-time strategic insights.
NSA DATA-AT-REST ENCRYPTION: Securely acquire, transmit, store and share confidential, secret, and top-secret data with military-grade encryption algorithms certified to FIPS 140-2 and Common Criteria that meet NIAP and NSA CSfC standards.
Staying vigilant to counter rising cyber threats: Employing multi-layer hardware, firmware and software security technologies developed with Intel, Wind River and CDSG to provide secure, real-time decision-making capabilities well ahead of a crisis.
Flawless Edge Computing: Supports high-performance embedded computing applications in harsh environments rife with temperature and humidity fluctuations, shock and vibration.
Unmatched five-year warranty. Longest computer life cycle. Protected supply chain. Dependability defined.
3U BAM SERVER
Guard your sensitive data with a secure rack server.
The Trenton 3U BAM Server solution, built with 3rd Gen Intel Xeon Scalable processors, delivers performance, flexibility and actively managed supply chain security. Ruggedised to withstand the world's harshest conditions, the 3U BAM Server is power, high-speed PCIe expansion and smooth application performance at its most robust.
The BAM's x16 slots are double-spaced apart for improved incorporation of double-wide GPUs and its PCIe slots have no switches for maximum throughput.
Protected by a trusted supply chain and advanced hardware, firmware, and software security suite, the BAM is holistically protected and designed to meet your exact requirements.
Life Cycle of Nearly 15 Years: Their competitors average 3-7 years before their products reach end-of-life. Trenton Systems' nearly 15-year life cycle helps the military and industries significantly reduce risk, total cost of ownership, and technical headaches. That way, you can get back to focusing on your goals.
Custom BIOSes & Revision Control: That's right. You can ask to customise the 3U BAM's BIOS to suit your needs and their revision control process ensures you receive the same BIOS and configuration for years to come. Custom BIOSes can enhance security, performance, system management and much more.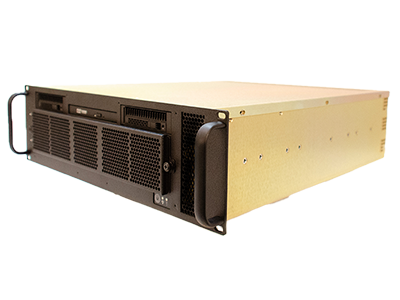 TRENTON SYSTEMS
1U – 5U ruggedised rack mount servers with the latest dual Intel Xeon SP CPUs
Designed to exceed your expectations in any environment. Battle-tested across military, industrial, and commercial programs on sea, land, air, and in space. Certified to comprehensive Military and Industrial Standards for added compatibility, hardened security, and undeniable reliability.
1U – 5U Rugged Workstations with Core™ i CPUs
Trenton Rugged™ Core™ i-Series workstations are designed to exceed your expectations in any environment. Battle-tested across military, industrial, and commercial programmes on sea, land, air and in space. Certified to comprehensive Military and Industrial Standards (MIL-STD-810, CE, FCC, etc.) for added compatibility, hardened security and undeniable reliability.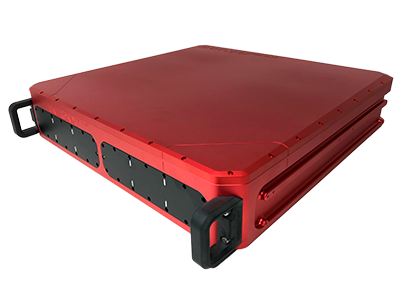 REN - RUGGED EMBEDDED NODE
19″ Rack Mount 17″ & 14″ Depth
Developed by Unitronix for customers who want new ways to process data at the edge, in a fully-sealed conduction cooled case providing a capability for deployment into onerous environments.
REN 19 is effectively a large heatsink for up to 4 high-powered embedded server units (ESUs) that allows for processing in extremely rugged and harsh environments where traditional air cooled equipment wont do the job.
These are items of utility for engineers who would normally build these systems themselves, but due to a lack of project time or low quantity requirement, an off-the-shelf solution is a more viable option.