Eagle
VL-EPU-5120
A high performance embedded computer with an Intel® Xeon-E processor and error-correcting memory.  Includes high speed on-board NVMe SSD storage, TPM 2.0 security, and up to 32 GB ECC RAM.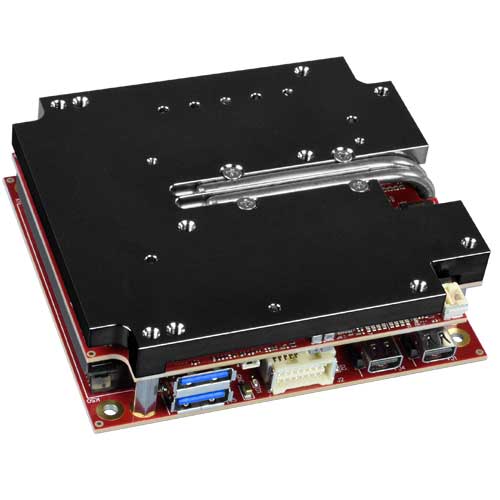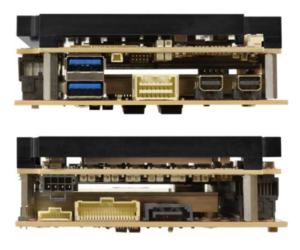 The Eagle is a rugged board-level embedded computer that features a 6-core Xeon-E processor, soldered down high speed NVMe SSD storage and error correcting RAM. It provides an ideal solution when high performance computing is required in extreme environments.
The Eagle is based on Intel®'s 9th Generation Xeon-E processor which features 6 cores and Hyper-Threading.  In addition the Eagle includes high speed SSD storage (NVMe) and up to 32 GB of error-correcting RAM. This makes it ideal for high performance embedded computing needs in defence, aerospace, medical, smart security and energy applications.
On-board I/O includes two USB 3.1 ports, four USB 2.0 ports, RS-232/422/485 serial ports, 8254 timer/counters. I2C support, and 8 digital I/O lines.
The Eagle's high performance comes with a compact 90 x 96 mm footprint.  Its 37 mm height fits in most 1U enclosures.
On-board power conditioning supports nominal 12V input between 10V – 15VDC.
The Eagle, a member of the VersaLogic EPU product family, is designed and tested for full industrial temperature (-40° to +85°C) operation and meets MIL-STD-202H specifications for shock and vibration. It uses latching connectors to address cable detachment issues in hostile environments.
VersaLogic's 10+ year product life support ensures long-term availability. Long lifecycle products avoid expensive upgrades, redesigns and migrations that come from shorter lifecycle products.