PMC/XMC
A versatile expansion form factor for use to compliment VME, cPCI, VPX and VXS cards.
Unitronix supply General Standards Analogue IO, NAI GP IO, Sensory Video interfaces, AIM Avionics data bus, GET NTDS, Brandywine timing cards and a range of FPGA and high speed digitisers on this form factor.
SBC
XMC modules are an ideal way to add functionality to modular, open standards based systems. These mezzanine modules are about the size of an iPhone® and are plugged into compatible slots on a host processor or carrier board to create the perfect mix of functionality for specific applications. XMC builds upon the success of the PMC standard by ensuring a common form factor but with higher bandwidth communications using PCI Express® interconnects.
Concurrent Technologies offers a wide range of XMC modules that are suitable for commercial and rugged deployments.
Adding capability shouldn't weigh you down. Curtiss-Wright's Switched Mezzanine Card (XMC) single board computers (SBCs) provide an easy way to add processing power without occupying an extra slot, allowing you to meet your performance needs within the most demanding SWaP constraints.
GRAPHICS
If you're looking to add graphics processing without taking up another slot in your size, weight, and power (SWaP)-constrained system, you'll find the perfect fit in our selection of XMC embedded graphics cards.
These field-proven, rugged modules feature the latest AMD and NVIDIA embedded GPU technology and offer a variety of input, output, and performance level options to meet your requirements and fit your budget.
All our SWaP-optimised XMC mezzanine cards deliver powerful capability with a minimalistic footprint. Browse our selection to find the right fit for your application.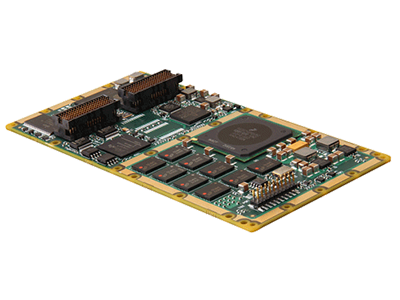 NETWORKING
Curtiss-Wright PMC and XMC switches and routers enable the vision of networked military and aerospace systems by providing systems integrators with a fast and powerful way to interconnect chassis, cards, and CPU's through managed or unmanaged switched Gigabit Ethernet or Fast Ethernet links.
Operating at wire-speed, these PMC and XMC Ethernet switches and routers can be used to architect the infrastructure for networks for transferring IP-based control and data packets within advanced defense or aerospace systems with SWaP-constraints. Available in air-cooled and conduction-cooled versions, these Mezzanine Cards enable easy integration onto Processor Cards or Carrier Cards for almost any embedded system application.
DIGITISERS
In its XMC configuration, each module complies with the VITA 42.0 XMC specification and is suitable for mounting on processor boards with XMC connectors.
All XMC modules are available in commercial and in several ruggedisation levels up to and including conduction cooling.
Jade XMC products comply with the VITA 42.0 XMC specification. Each of two connectors provides a 8X link. With dual XMC connectors, the XMC products support both x4 and x8 PCIe on the first XMC connector leaving the second connector free to support user-installed transfer protocols specific to the target application.
RADAR INTERFACE
Radar display and scan conversion modules along with their software, simplifies the integration of advanced radar image processing and distribution functionality into demanding deployed military radar applications. These solutions provide ultra-high radar scan conversion performance with minimal CPU utilisation by leveraging the power and performance of today's commercial off-the-shelf (COTS) single board computers (SBC) and graphics processing capabilities.
Example from Cambridge Pixel: The HPx-250 card provides a similar set of capabilities to the HPx-200 but on the compact PMC form-factor. The PMC board may be fitted to a compact PCI (cPCI), VME or VPX host processor card for a rugged embedded solution.
TIMING
Brandywine offers a range of timing plug-in card PMC form factors.  With the largest variety of options including standards like IRIG B, 1PPS, Have Quick, and GPS you can customise your timing card to fit your needs.
Example: PMC-SyncClock32 CC Conduction cooled PMC timing plug-in.
Single CMC Size PCI Mezzanine Card (PMC) featuring standard conduction cooling bars. This syncclock has the same great features as our line of bus level timecode readers/generator with the added conduction cooling technology including on-board GPS to fit your time synchronising needs.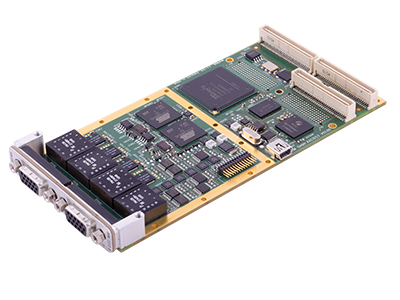 AVIONICS DATABUS
For more information head over to our designated Avioncis page here.
Example: The AMCX1553 full function version con- currently acts as Bus Controller, Multiple Remote Terminals (31) and Chronological/ Mailbox Bus Monitor. Versions with reduced functionality (Single Function or Simulator Only) are available as well as extended temperature range variants. All AMCX1553 cards have the capability to handle
8 General Purpose Discrete I/O (GPIO) signals and also offer Trigger I/O. With the provided onboard flash memory the components boot up autonomously after power up.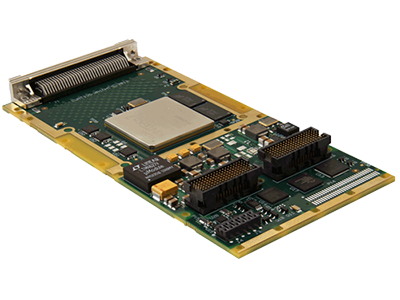 IO
Unitronix offer a range of IO cards, that cover anologue, digital, serial, single and muli-function.
For more details head over to our designated IO page here
Example: The XF07-523 is a rugged Kintex-7 FPGA based XMC with digital IO. The combination of direct high-speed I/O ports and FPGA processing makes the XF07-523 ideal for demanding applications including radar, imaging and test equipment across commercial and defense market spaces. The XMC form-factor is ideal to SWaP constrained platforms such as UAVs and fighter aircraft.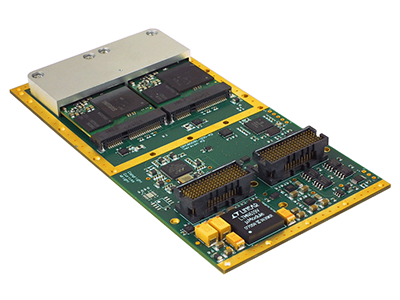 STORAGE
The XMC-554C is a rugged, high performance, reliable and power-efficient NAND flash solid state drive (SSD) solution. The XMC-554C does not have any moving parts, providing significantly lower power consumption and an order of magnitude improvement in reliability in environments with vibration and contaminants, compared to traditional rotating hard disk drives (HDD). Also important is the clear performance advantage, due to the lower latency and higher data transfer rates. This translates to enormous benefits in regular operating conditions and more critically, in high-risk combat environments.
Storage Characteristics: The XMC-554C provides two independent mSATA interfaces, one per "drive" providing up to 2 TB of MLC NAND flash.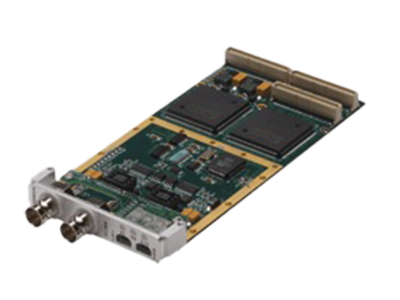 NTDS
Systems requiring ruggedised, conduction cooled PCI Mezzanine Card (PMC) interface adapters benefit from the extensive knowledge and deep experience in tactical data interfaces provided by GET Engineering.
Their ultra‑reliable adapters are fully compliant to MIL‑STD‑1397 Revision C standards. Front and rear I/O options are available for both parallel and serial interfaces. The software included with these adapters provides the user with an operating system independent API enabling simplified porting of application code between operation system targets