PC104 – PCIe-104
Versatile cards with lots of IO options via SPX or mini PCIe expansion.
Includes PC104, PC104Plus, Our PCIe-104 products are from Versalogic. Rugged and reliable operating in 20G shock and extended temperature environments. These cards are high-end for rugged applications.
PROCESSORS
VersaLogic's rugged single board computer and embedded computer products are designed for critical applications that value reliability and long-life. Industry-standard form factors such as PC/104 are available in standard (COTS), modified (MCOTS), and custom versions. Need assistance with product selection then contact one of our sales team.
Example: Sabretooth – A high performance embedded computer with Xeon-E and 9th Generation Intel® Core™ processors, 3-Bank Type 1 expansion port, and error-correcting memory. Includes high capacity fast NVMe SSD storage, TPM 2.0 security, and up to 32 GB ECC RAM.
NETWORKING
Our PC104 switches enable the vision of networked military and aerospace systems by providing systems integrators with a fast and powerful way to interconnect chassis, cards, and CPU's through switched Fast and Gigabit Ethernet links. These PC/104 Ethernet switches are optimised for Size, Weight and Power (SwaP) sensitive embedded military and civilian computer network systems applications. These switches enable reliable local area network (LAN) switching in extended operating temperature ranges and extreme shock/vibration environments. Ideal for connecting computers, cameras, sensors, and command and control equipment, these cards are typically deployed in manned and unmanned system platforms.
General Standards Corporation is a leading supplier in data acquisition I/O boards, provides a complete family of data acquisition cards for sonar, industrial and embedded applications on several form factors/busses and for many operating systems.
Functions available include analogue I/O, serial I/O and high speed parallel I/O.
HEAD TO IO PAGE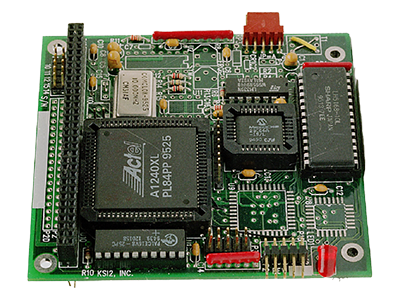 TIMING
The Brandywine Communications PC104-SG is a timecode reader/ generator that provides precision time with zero latency to the host computer over the PC104 bus.  An on-board microprocessor automatically synchronises the clock to reference signal inputs.  The built-in clock of the PC104 accepts IRIG A, IRIG B, or NASA 36 synchronisation inputs and user input signal delay compensation information.  An IRIG B DC shift code generator is included and this clock can free run and be preset by commands from the host over the PC104 bus.  GPS synchronisation and Have Quick sync inputs are optionally available as well.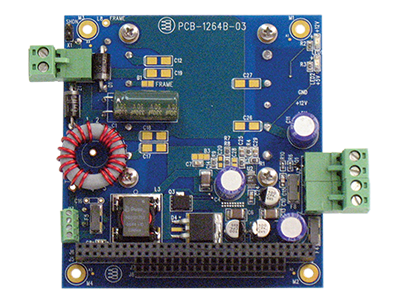 POWER SUPPLIES
Curtiss-Wright manufactures rugged DC/DC converter boards for stackable PC/104 and other small form factor embedded systems applications. Capable of supporting -40/+85°C extended temperature operation and high shock/vibration environments, these power supplies are routinely installed in vehicle and aircraft systems. Select models also support 1500V DC electrical isolation, remote power on/off shutdown capabilities and voltage input surge and spike protections per MIL-STD-1275 / MIL-STD-704. Some models also feature built-in EMI/EMC filtering for MIL-STD-461F that typically eliminates the need for additional in-line power conditioning/EMI filtering devices in military embedded systems.
NTDS
GET PC/104+ adapters provide new levels of reliability and performance for interfacing to the MIL‑STD‑1397C. This interface adapter is ideal for PC/104+ embedded designs requiring high performance, fast processing, and low power dissipation. By utilising and stocking key components in‑house, GET can also ensure long product availability to our customers. GET has a wide selection of software drivers that come standard with the PC/104+ adapter.