REN™ MINI
The REN™ Story
Designed & manufactured in Australia, REN™ was developed as a building block for engineers to rapidly develop applications that need to run on rugged, fully sealed hardware at the edge.
Drawing a pedigree from military specified foundations, REN™ is the ultimate starting point for engineers wanting an extremely, versatile & highly capable COTS embedded solution at a fraction of the cost of its MILSPEC equivalent.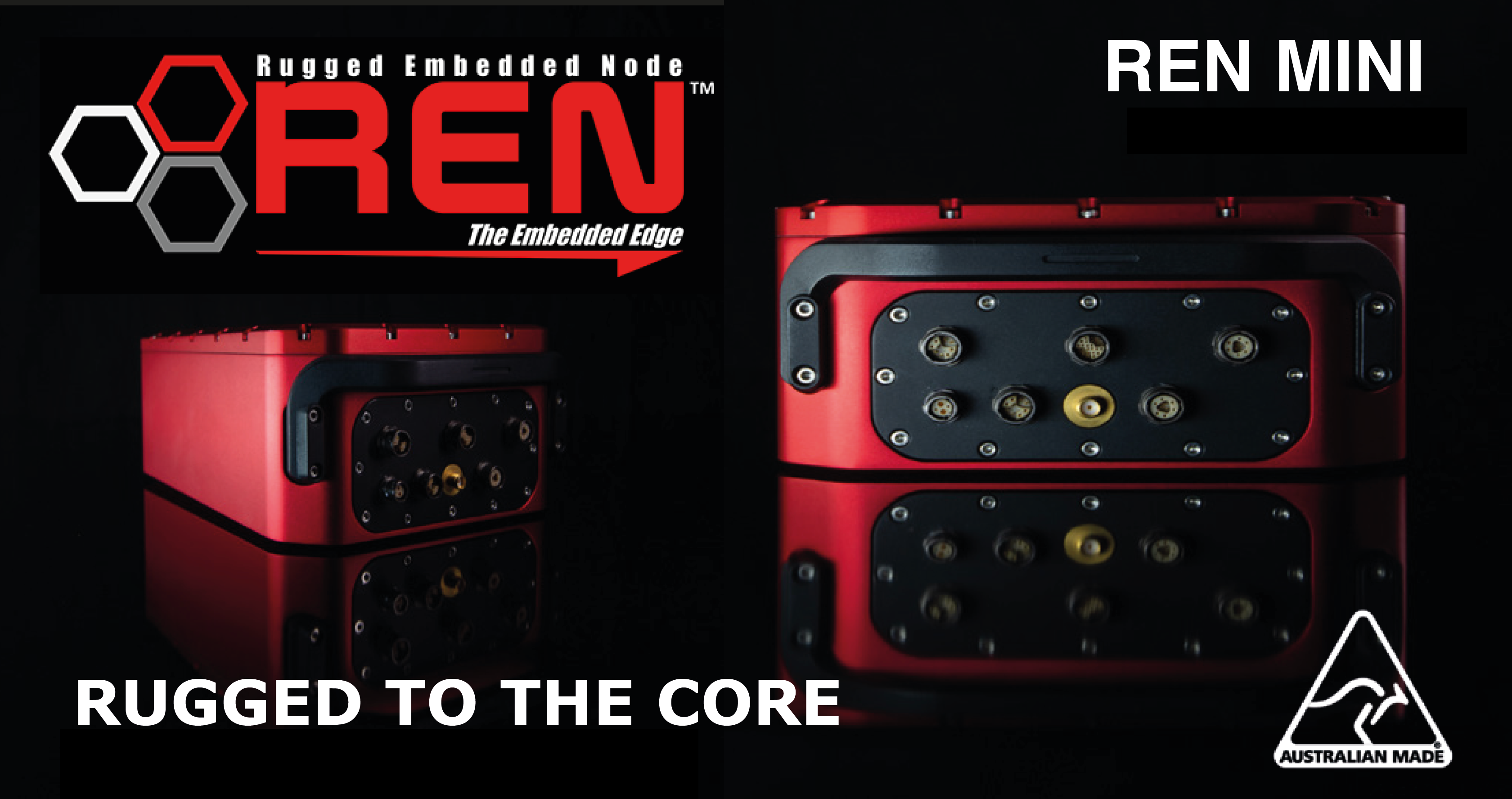 What is REN MINI?
REN™ MINI is not a general purpose computer, it is a Rugged Embedded NODE, a high-end quad core i7, in a fully sealed conduction cooled case. REN™ MINI is effectively a large heatsink for the high powered processor that allows the processing engine to be used in extremely rugged and harsh environments where the usual die-cast and extruded cases just wont do the job.
ITEM OF UTILITY
REN™ series are items of utility for engineers who would normally build these systems themselves, but due to a lack of project time and low quantity requirements, an off-the-shelf solution is a more viable option.  The REN™ MINI is a box that is fully sealed against water, electromagnetic compatbility (EMC) and electromagnetic interference (EMI).
IO PLATE
Supplied with a blank IO plate & pre-drilled locations for PSU and SSD, it is a platform that is "rugged and ready" for engineers to develop into their required system specific to task.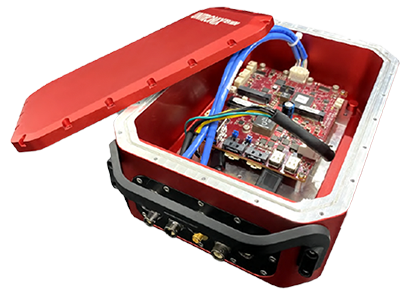 KEY FEATURES
REN™ – Rugged Embedded Node for life on the edge
High-end computing power for applications in onerous environments where traditional air cooling will not work.
Fully sealed case, design tested at a submerged depth of two metres underwater for two days.
Fully EMC/EMI gasketed.
Very rugged case milled from a solid billet of 7075 aluminium.
Intel Core Skylake processor, quad core/dual core 2.6GHz clock rate.
Up to 32GB DDR4 RAM.
2 GigE ports, one with Remote Boot.
Trusted Platform Module onboard TPM security chip.
Customisable I/O connector plate for bespoke cabling to the outside world.
Choice of connectors including Unitronix pre-built connectors and cables.
REN™  is a very rugged Server/PC empowering IT Teams to deploy, run and manage IT assets outside the office environment.
It pushes ENTERPRISE solutions to the EDGE.

REN™ is fully sealed with no moving parts.

It is conduction cooled with an MTBF greater than 12+ years.

Designed to take VersaLogic's High-Performance EPU embedded computers with Intel "Skylake" Quad/Dual core processor with the Blackbird, Eagle, Owl & Harrier being most suitable options.

A very rugged case, milled from a solid billet of 7075 aluminium
DATA SHEET
 Overview document outlining some of the

REN MINi specialist IO expansion cards that can be utilised alongside the EPU.
VIEW DOCUMENT
We invite you to think inside the box, not as a constraint, but as a gateway to unparalleled creativity. Our REN™ Series offers a cutting-edge ecosystem encapsulated in a robust chassis, providing a playground for engineers to explore diverse processors, customisable power configurations, flexible storage options, and an abundance of IO choices, including the versatile Mini PCIe cards.
REN BROCHURE